An Awesome Honor!
May 12, 2017
And the awards keep rolling in for the Kahuku Medical Center. It was a wonderful surprise to hear that Kahuku Medical Center and our studio Stephanie Chang Design Ink were recognized nationally for excellence in healthcare advertising by the Aster Awards.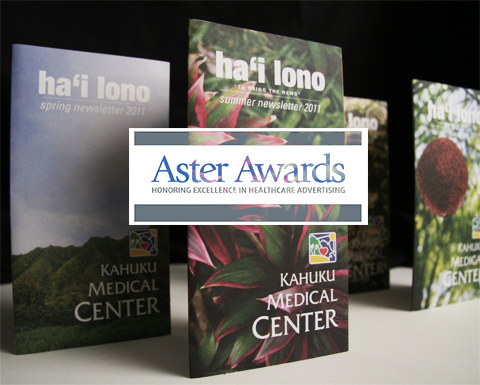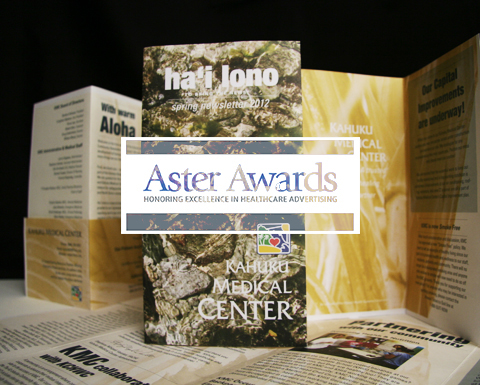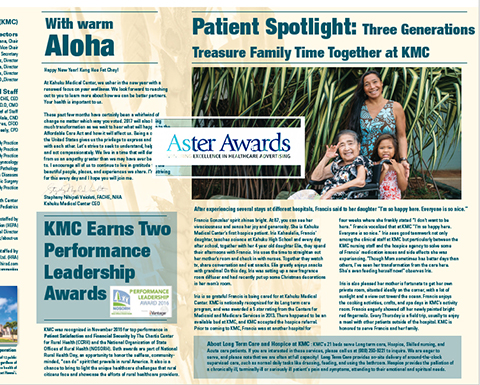 This KMC community newsletter goes out quarterly to residents from Kualoa to Haleiwa as a way for KMC to remain connected to the people they're serving. We designed the unique newsletter to celebrate north shore living while also featuring stories which remind folks of the importance of quality care that KMC carries out daily.
While getting recognition is honestly not what drives us, it sure is nice. Learn more about Kahuku Medical Center and why we love them by checking out their beloved fb page or their website (also designed and directed by Stephanie Chang Design Ink).
Check out more of the work we do to strengthen KMC's brand Here!